Image gallery – workshop location
We have moved to Kariong
Abolins Repair Service is located conveniently in Kariong, just off the F3 freeway. Easy access and friendly service is just the start of what Abolins Repair Service can offer you. Take a look at our workshop slideshow, which also includes a handy location map. We are more than happy to help if you have a question or would like a quote – call us on the number at the top of this page or fill out the enquiry form on the contact page.
Click any thumbnail image to view the large photo in slideshow mode.
Book News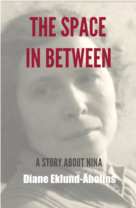 Diane Eklund-Āboliņš

War, revolution and war again. This is the background against which Nina grows up, fleeing her homeland, Latvia, on three separate occasions...